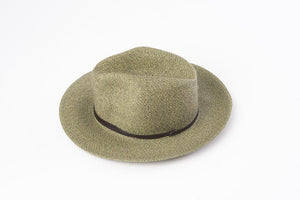 Travaux En Cours - Borsalino Hat Leather Strap Army
A must-have have Classic Summer Hat.Travel in style with the perfect travel and adventure companion!
This stylish Borsalino hat will be the perfect Spring Summer accessory, casual for the day or dressy for special occasion. Light weight and perfect fit - You will love it!
Plaited paper hat with leather strap




Borsalino shape




Fold to travel




Available in various colours and sizes 

Designed in France 




Made in Italy